Cyd Charisse, nombre artístico de Tula Ellice Finklea (08 de marzo 1921 - 17 de junio de 2008) fue una actriz y bailarina.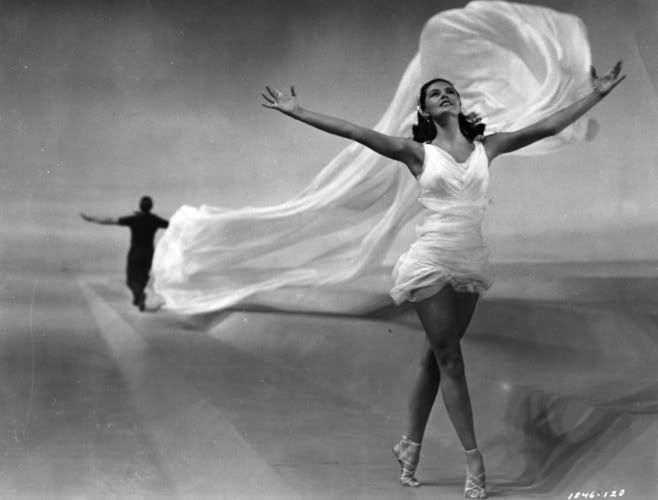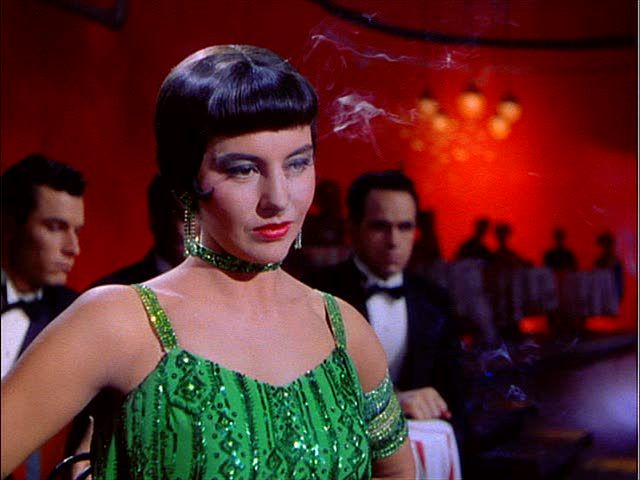 Charisse estudió ballet en Los Ángeles, con Adolph Bolm y Bronislava Nijinska y, posteriormente, bailó en los Ballets Rusos como "Celia Siderova" entonces Istromena "María".La interrupción de la Segunda Guerra Mundial condujo a la división de la empresa y regresar a Los Ángeles David Lichine le ofrecieron un papel como bailarina en Algo para gritar. Esto le ganó la atención del coreógrafo Robert Alton (que también había descubierto Gene Kelly) y pronto se incorporó al cuerpo de baile de Arthur Freed, MGM, donde se convirtió en bailarina de ballet residente.
Charisse es sobre todo recordado por su colaboración en el cine junto a Fred Astaire y Gene Kelly.
Su primera aparición con Astaire en una breve escena en la película Ziegfeld Follies (en 1946). Su siguiente aparición con él era como el plomo papel femenino en The Band Wagon (1953), donde bailó con Astaire en la aclamada "Dancing in the Dark" y "Girl Hunt, Ballet".
Cyd Charisse en "Fiesta" (1947)
En 1957 se reunió con Astaire en la versión cinematográfica de Medias de seda, un remake musical de Ninotchka, con Charisse en el periódico que era Greta Garbo.
Como Debbie Reynolds no era una bailarina entrenada, Gene Kelly eligió Charisse para ser su socio en el ballet celebró final de Cantando bajo la lluvia (1952), más tarde protagonizó junto a Kelly en Briadoon. Ella volvió a tomar el papel principal femenino junto con Kelly en su penúltima musicales MGM Siempre hace buen tiempo (1956).
Después de la caída de musicales de finales de los 50, Charisse se retiró de la danza, pero continuó realizando pequeños papeles en películas y producciones televisivas de los años 90.