REGGAY420
Felix Gordão, Gabriel Bigode e Leandro Porco.
Myspace Reggay420
contato - fbarreiraalvares@gmail.com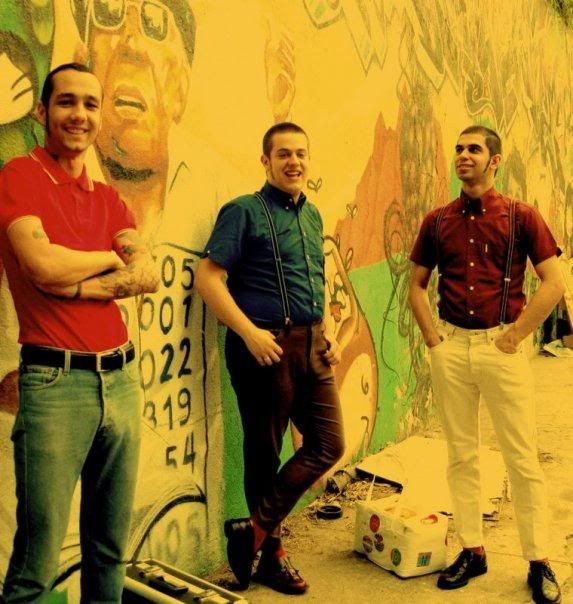 O projeto REGGAY 420 surgiu no início de 2006, na cidade de Santos, mais precisamente no canal 6, com amigos que tinham o intuito de resgatar as origens da música jamaicana.
O projeto é composto por três Djs: Felix (Gordão), Gabriel (Bigode) e Leandro (Porco), amigos apaixonados pelo reggae, rocksteady, soul e ska.
Suas setlists dão ênfase às composições jamaicanas do fim dos anos 60 e começo dos anos 70 produzidas na Inglaterra: o skinhead reggae e o club reggae.
Todos os membros do projeto fazem parte da Moonstompers Crew, razão pela qual a amizade entre os três se consolidou e também razão pela qual se deu início esse projeto, tendo em vista que a REGGAY 420 surgiu única e excluisvamente para uma participação em uma festa dessa crew e após uma boa repercussão, deu continuidade às suas atividades.
Já tocaram em diversas festas voltadas a música jamaicana, dentre as quais podemos destacar: Diversas edições na cidade de Santos das festas Moonstompin'Fest, Bomboclaat, Pedrada e também no Mercado Municipal de Santos. Em São Paulo participaram na Virada Ilegal (festa organizada simultaneamente com a virada cultural por amigos da Jurassic S.S.) e em diversas edições da festa Jamboree Y&M e no Primeiro Soundclash de São Paulo, ambas no CCPC; no Double Seven Lounge, no antigo Lady Hell; na Festa Lowtown, na Funhouse; no Coletivo Jahmaicano, em Osasco; num evento organizado pelos mesmos na PUC-SP e em um organizado por amigos na FFLCH-USP; além de duas participações na festa Bangarang!, no Rio de Janeiro, duas participações no ABC Showcase em Santo André, um evento em Bragança e o Carnareggae2009 em São Carlos.
Alguns sound systems / DJs com quem já dividiram palco: Jurassic Sound System, Garage Sounds, Lucas Corpo Santo, Bangarang Sound System, Kulcha Sounds, Papa Neggo, Struggle Special Sounds, Moaanbessa, Dubversão, Brothers and Sistas, Pitshu, Rude Sista Sound, Ganja Groove, entre outros projetos... E as bandas com quem já dividiram palco: The Aggrolites, The Tempranos, King Rassam Orchestra, Extra Stout, Mato Seco, Leões de Israel, Lion of Judah, Rasta Knast e outras.
Videos de apresentações ao vivo: